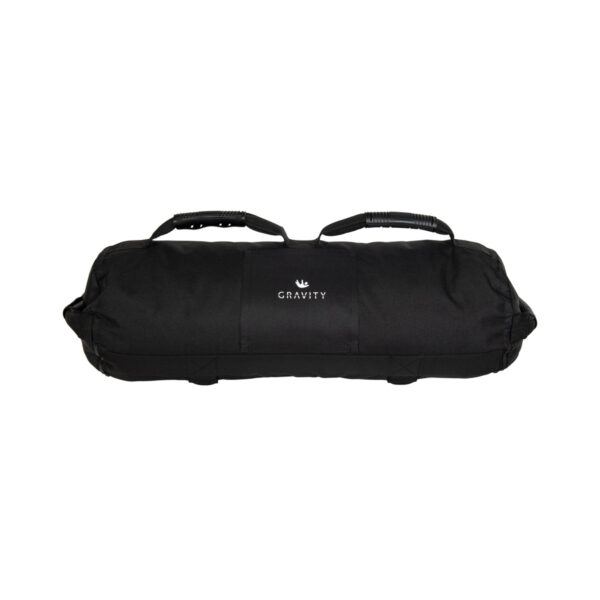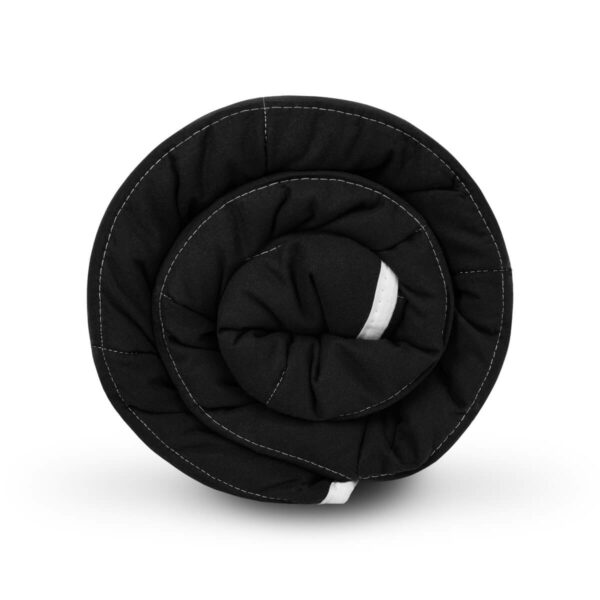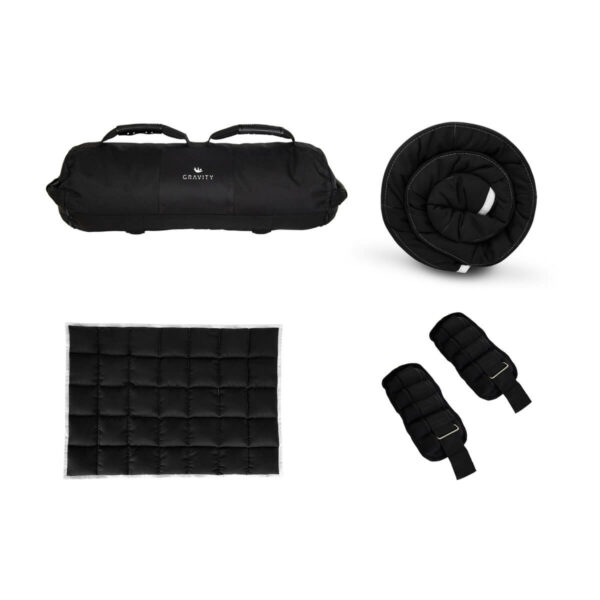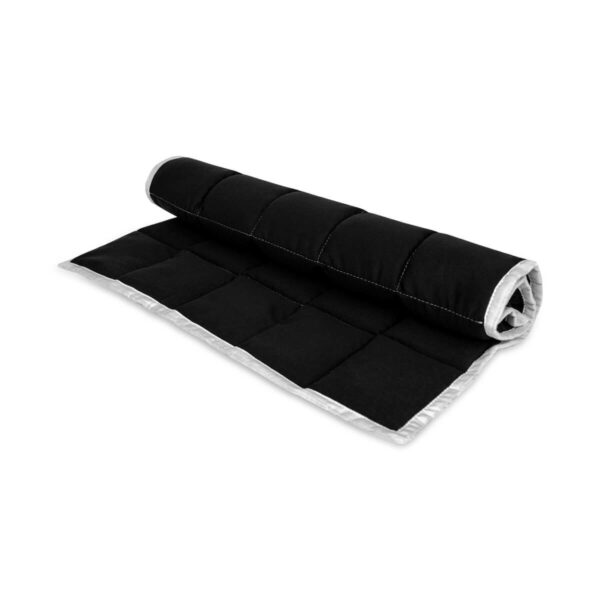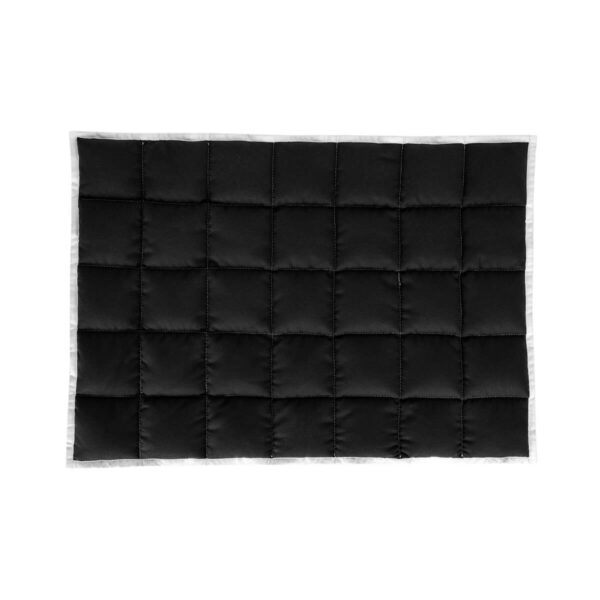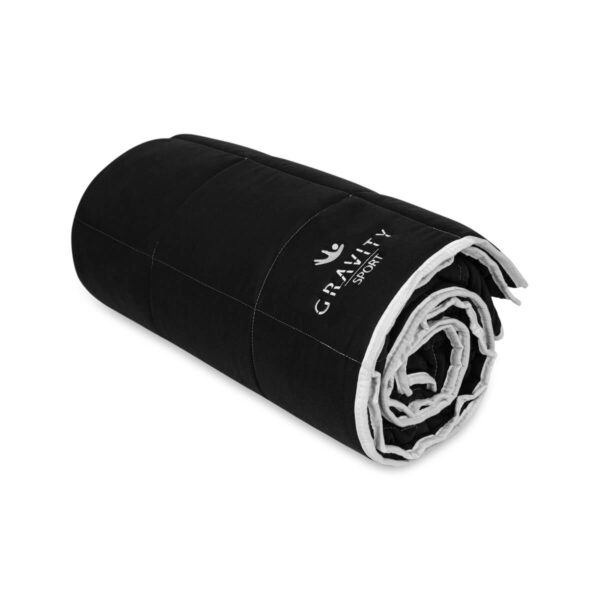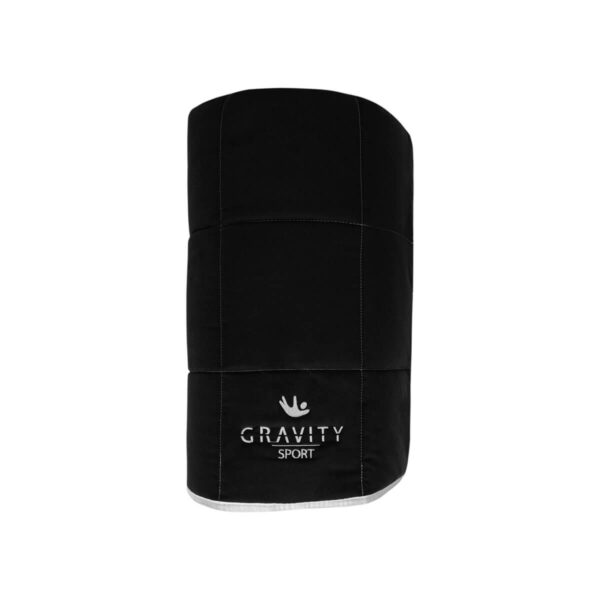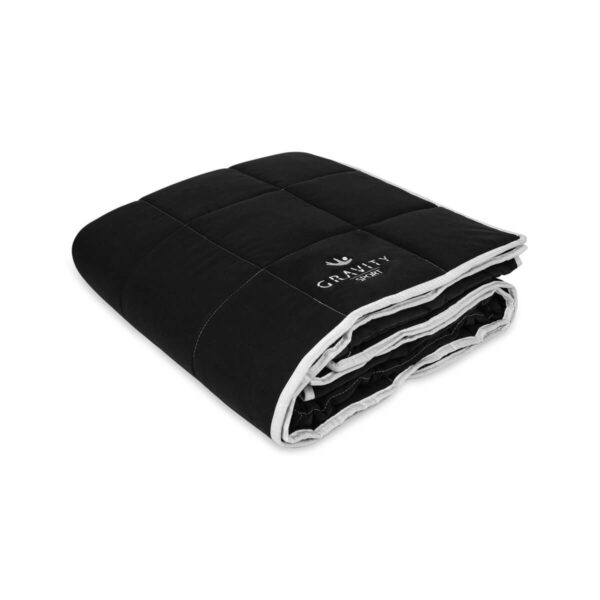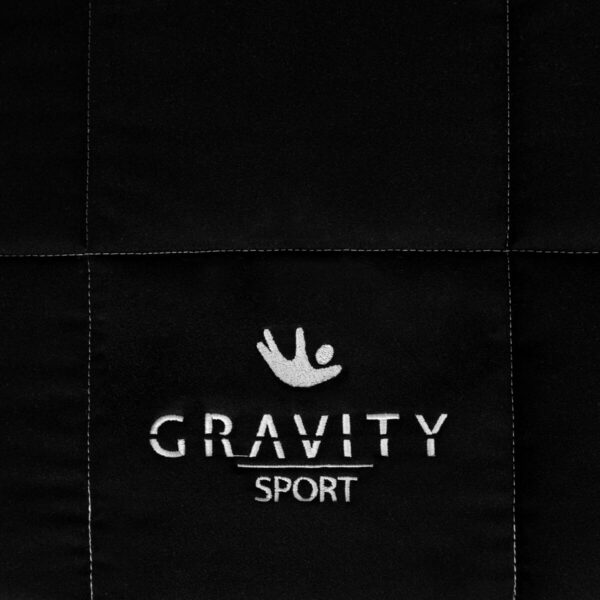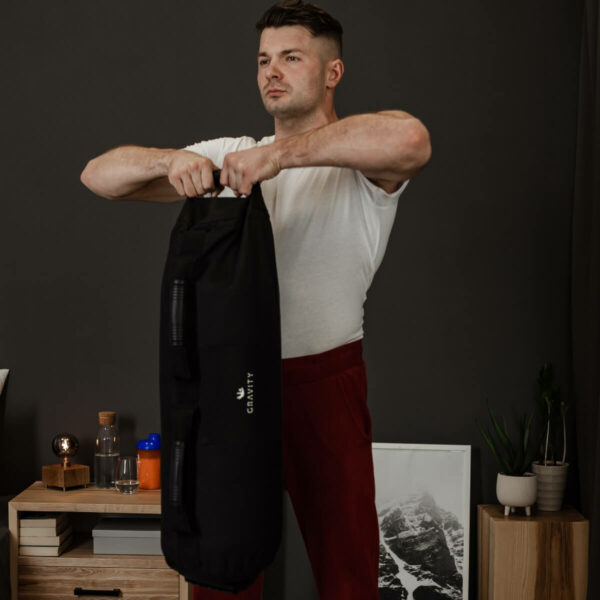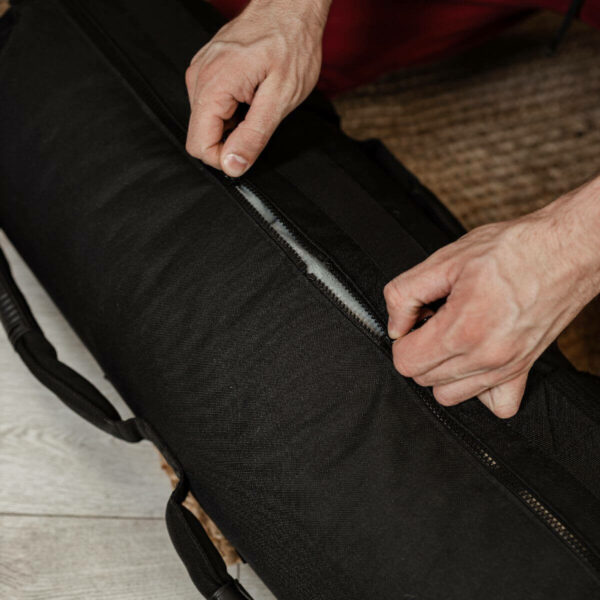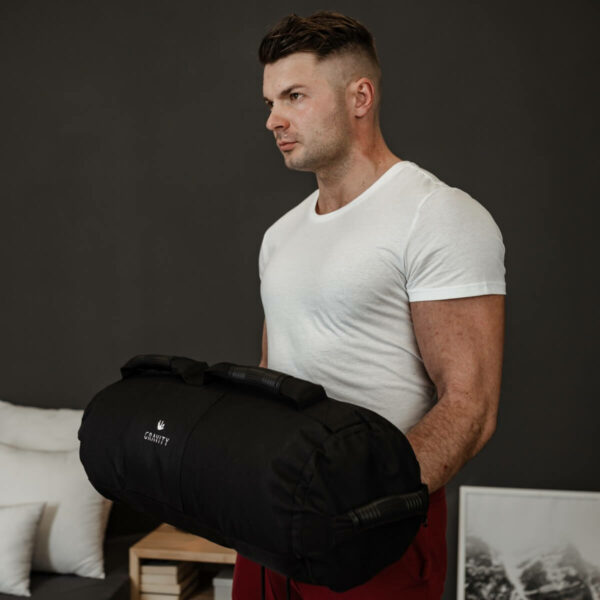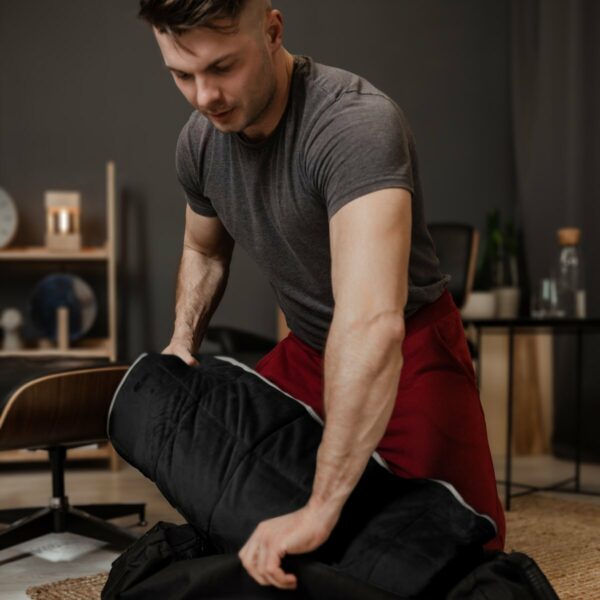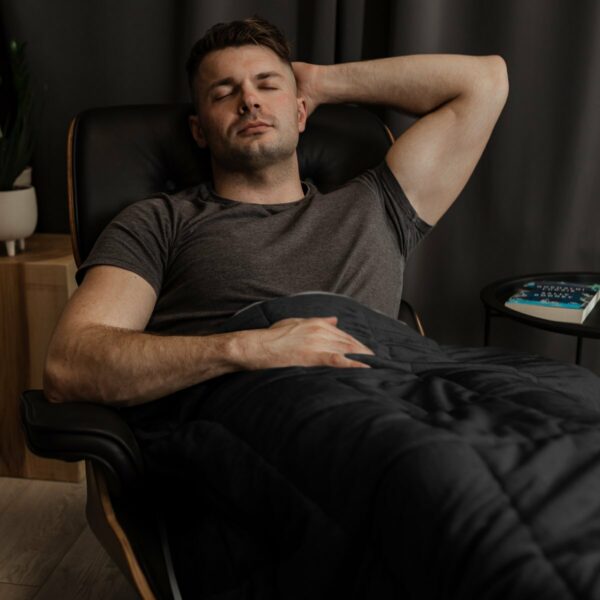 Set Gravity® Sport
The Gravity® Sport kit is a versatile product that has been created so that the weighted blanket is not only used for recovery naps ("power nap") after exercise.
Its weight at the same time serves as a filler and weight for the bag, which can be successfully used for strength training.
Designed for amateurs and professionals alike, it is a home mini gym packed in an aesthetically pleasing and handy bag with the additional function of weight products used for recovery.
The set includes:
1 weighted blanket 135x200cm
sports bag with sandbag function
2 x 1.5kg wrist / ankle weights
post-workout regeneration wrap 3kg (50x70cm)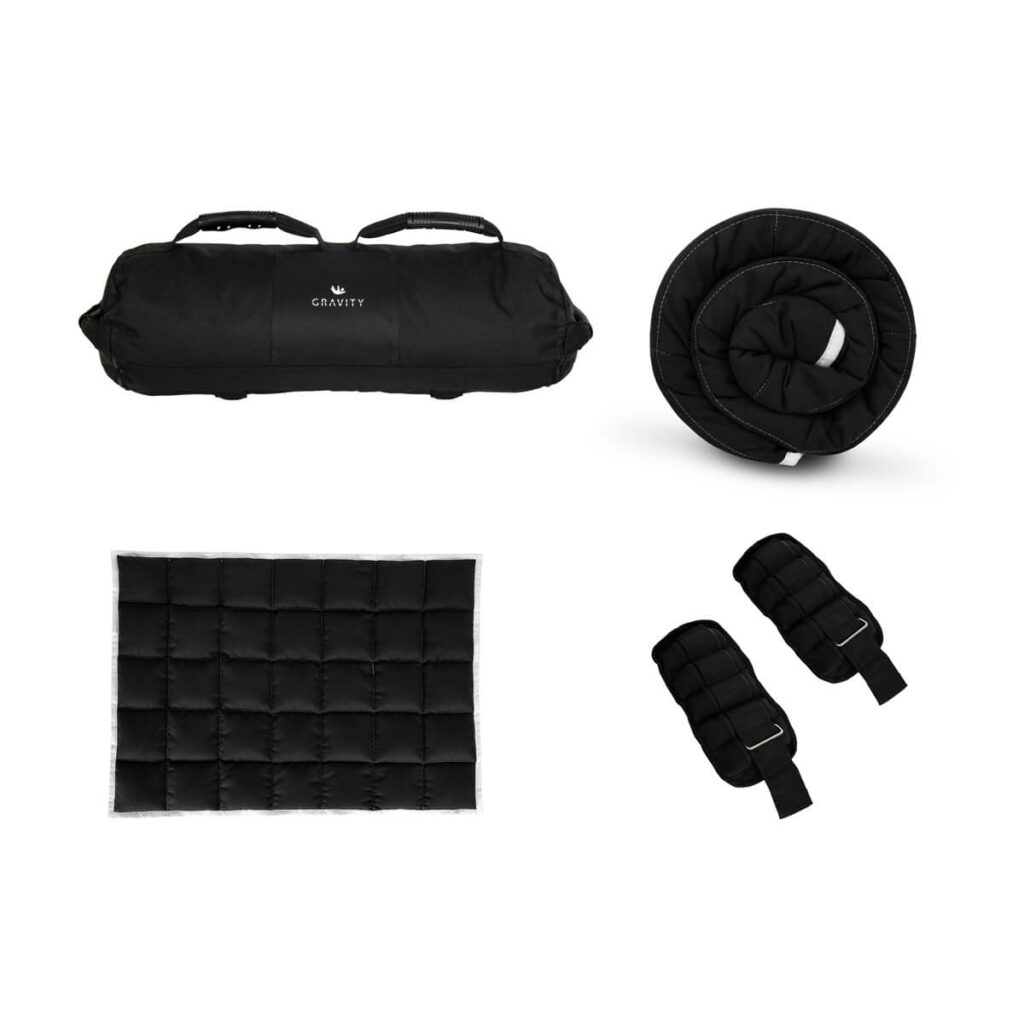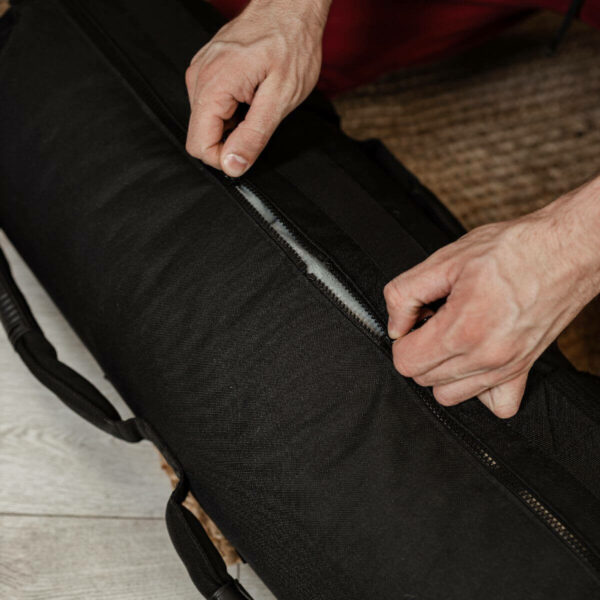 One bag – many uses!
The blanket works by distributing the weight evenly on the user's body, allowing for an increased feeling of safety and relaxation. Thanks to the blanket, your body is able to recover faster after training, allowing you to increase the efficiency and effectiveness of your workouts.
Gravity® Sport is made from the highest quality materials, making it very durable and comfortable to use. It is also easy to keep clean as it is machine washable.
The weighted blanket is available in a variety of weights, so you can choose the right weight for your needs. This set replaces many other training tools, allowing you to make the most of your home and save space.
Gravity® Sport weight quilts are available in two variants – summer and winter. The summer one is made of a pleasant microfibre that allows your body to breathe freely and maintain the right temperature while you sleep. The winter one is sewn from soft plush for extra warmth and comfort during the winter.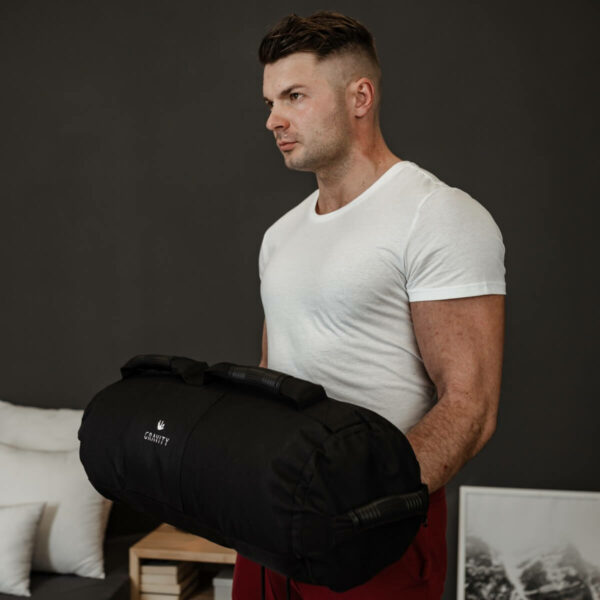 Key Information
Product details
The Gravity® Sport kit is designed for strength training and recovery afterwards.
Materials:
Weighted blanket and post-workout weight wrap – microfibre towelling (100% polyester), insulation and approved glass beads.
Workout bag – codura and ribbed tape (both materials 100% polyester).
Wrist/ankle weights – 100% polyester with Velcro fastening.
How do I clean the Gravity® Sport Set?
Items such as the bag and weights can be easily wiped down with a cloth and washed in the washing machine at 40°C.
The quilt and post-workout wrap are made of microfibre used for sports towels, which absorb sweat quickly. They can be machine washed at 40°C.
Shipping and payment information
Transport by UPS courier service
1-2 working days
Production time
5-10 working days
In our online store you can conveniently pay via:
Pay-Pal Express
Debit Card