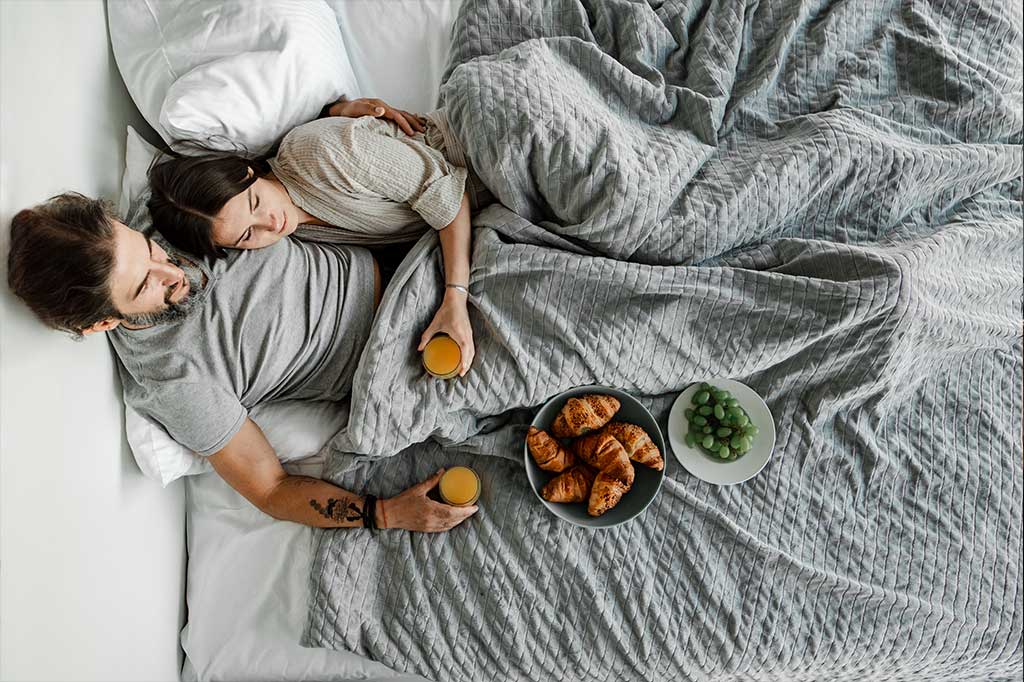 After the long pandemic, being locked up at home, working remotely, and having limited contact with other people, the longed-for normality is finally here! It has been an exhausting and challenging time for many of us. Therefore, it is worth taking care of yourself first. What do you think is a GOOD CHOICE? It is the choice to have a positive attitude in life, finding your own needs and the energy to act!
Surround yourself with colour
The most optimistic colour is undoubtedly yellow, so it's no wonder that it was hailed the colour of 2021. Each of us looks forward to the summer, sun, and warmth to give us new energy to act! Therefore, bring this colour into your life. You can fill your space with yellow trinkets and add new items to your wardrobe or bedroom. Wake up with energizing colours, and start the day optimistically!
Morning rituals
What is your morning like? Chances are it's spent rushing around with tangled thoughts and unnecessary stress. We are constantly in a hurry, looking at the watch or phone. Slow down and learn to celebrate your mornings. How? Get enough sleep, get up the first time your alarm sounds, and don't hit the snooze button. Thanks to this, you will have time for a quiet breakfast, good hygiene, and start the day full of energy. Nothing wakes you up like a glass of warm lemon water – try it! According to researchers, each habit becomes established after an average of 66 days. Make one change at a time, and take care of yourself!
Me, myself, and I
Healthy selfishness will make you feel good about yourself. Think about what you need. What makes you feel good? To achieve peace with yourself, start by meeting your physical needs: a proper diet, a regular daily routine, being active and getting enough sleep. When your body feels good, then you can take care of your higher priorities. Enjoy the little things, appreciate the time spent with loved ones, plan relaxation, and rest. Balance work and leisure, and you will feel joy.
Good choice
You are a good choice. You don't have to be perfect, meet the expectations of others, or strive for the ideal. Look for what you value the most, appreciate your advantages, and reward yourself. Distance yourself from the world and the unrealistic image the media promotes. Nobody is perfect – you don't have to be either, just choose yourself! For us, a GOOD CHOICE means taking care of yourself, surrounding yourself with energizing colours, harmony, and rituals that will allow you to take care of yourself. And what is a good choice for you?