Fabrics and manufacturing
Gravity® Blankets are handmade with 100% organic Spanish cotton certified by Oeko Tex Standard 100. Many square panels filled with glass microbeads crisscross the blanket. This ensures the even distribution of the weight throughout the entire blanket.
Despite the custom of filling weighted blankets with plastic beads, we have decided to use glass ones because they are higher quality and have a more delicate feel.
They are produced in the Czech Republic and consist of 85% silicon dioxide (SiO2) and sodium oxide (Na2O).
The glass microbeads help to keep Gravity® Blankets breathable. Thanks to air permeability, the temperature under the blanket stays balanced, creating a pleasant feeling of warmth.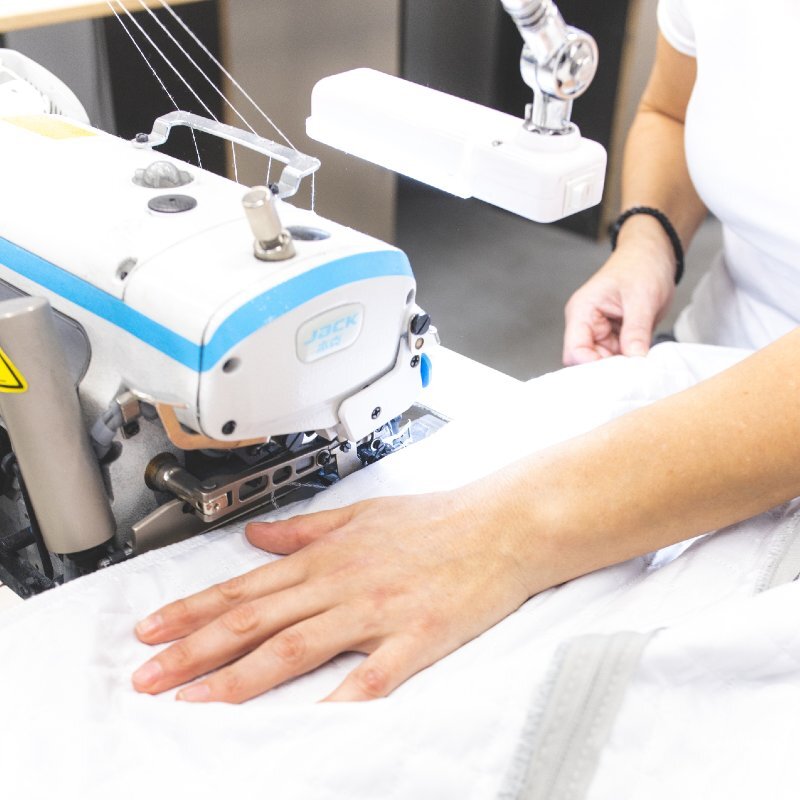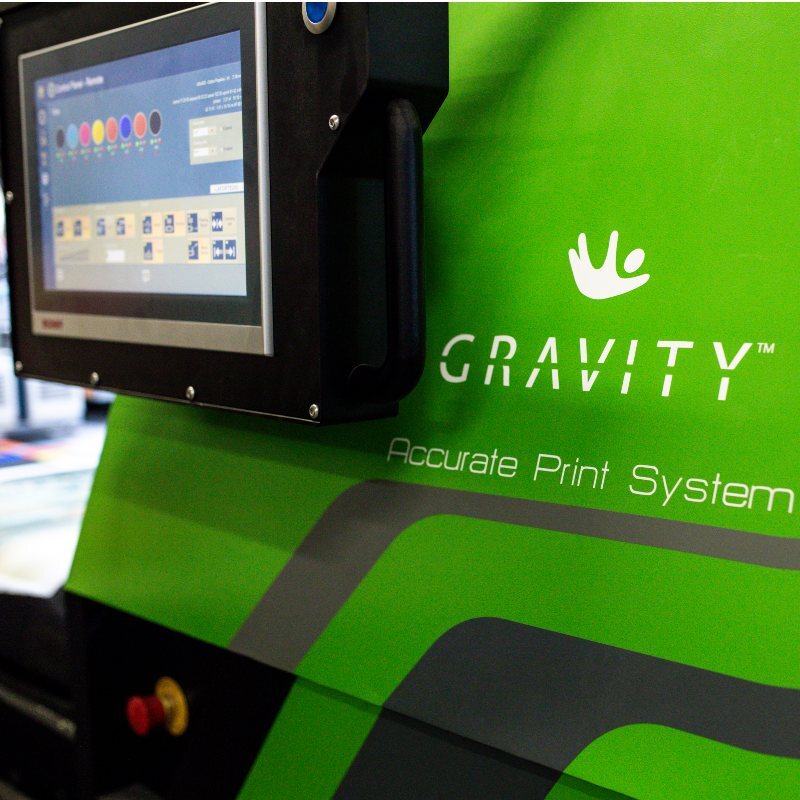 All-season covers for Gravity® and Balance® weighted blankets are sewn in Poland and made of 100% soft velour and plush. One side is smooth and the other has a square pattern on it. Both sides are pleasant and gentle on the skin.
Summer covers are made of a combination of cotton and velvet, or they are 100% cotton on both sides. All patterns are printed by us on a specially adapted printer within our production facility.
All weighted blankets are suitable for allergy sufferers as they are hypoallergenic. We promote sustainable production bearing in mind the idea that economic efficiency, social responsibility and environmental protection are inseparable.

Certified materials, a sustainable production process and the maintenance of fair working conditions are our most important assumptions. We receive electricity for our production from solar energy and segregate production waste. In addition, we involve people with mental or physical disabilities in part of the production process. We only use environmentally friendly and biodegradable packaging.