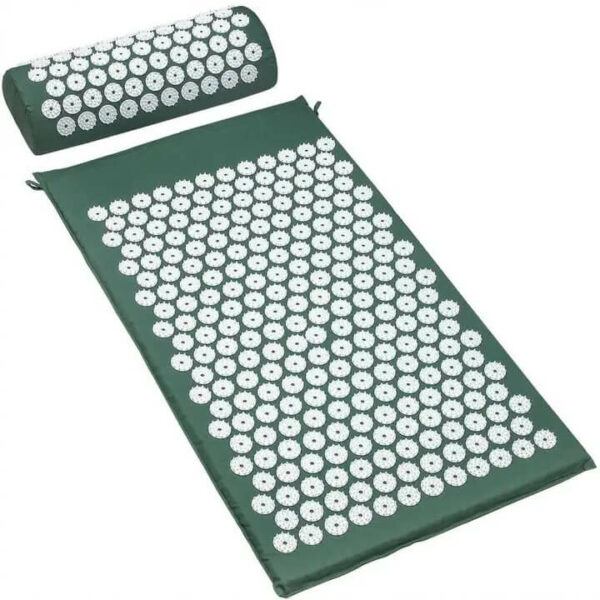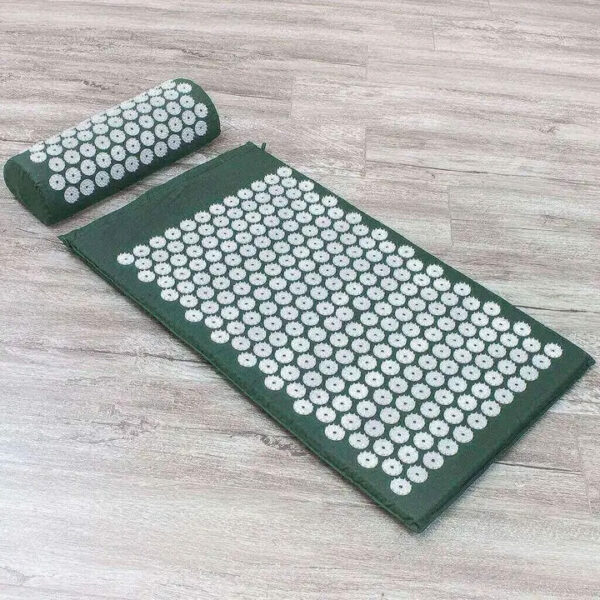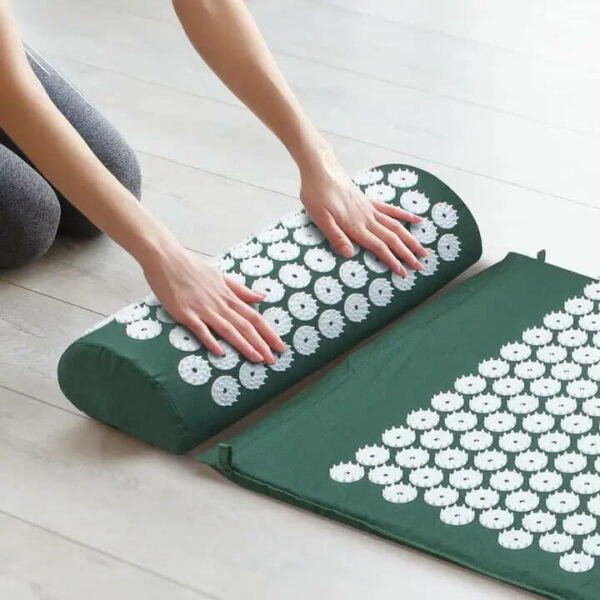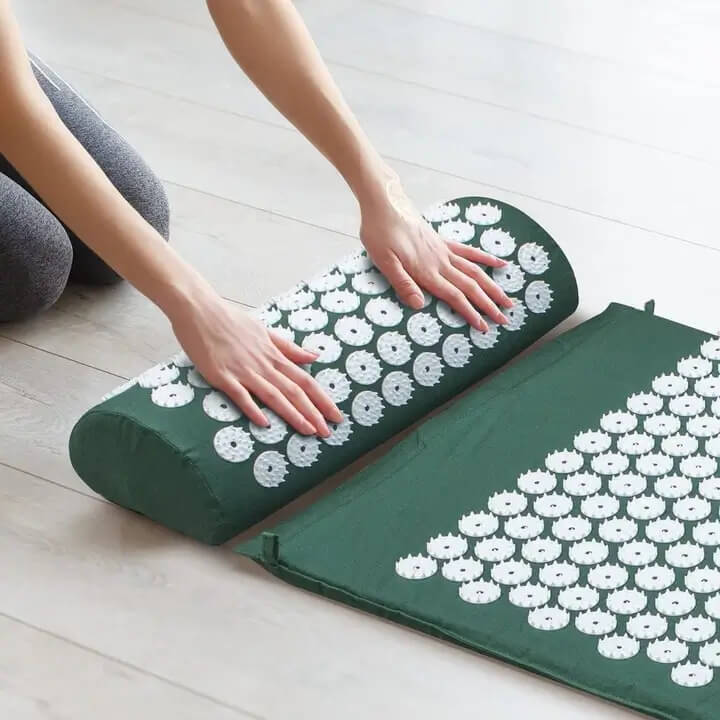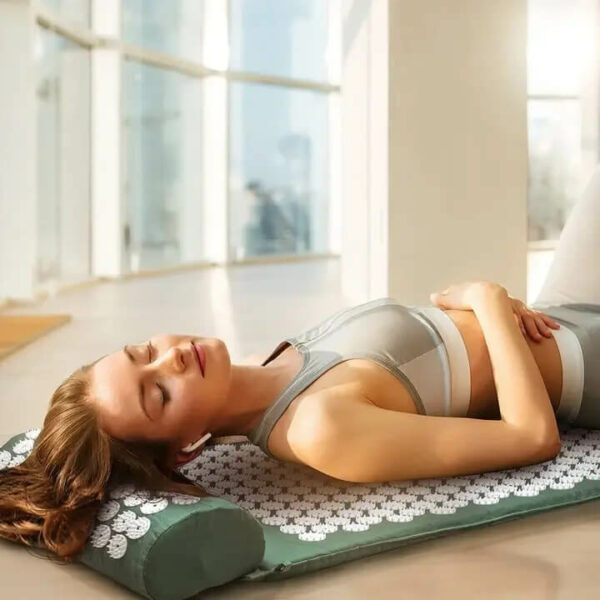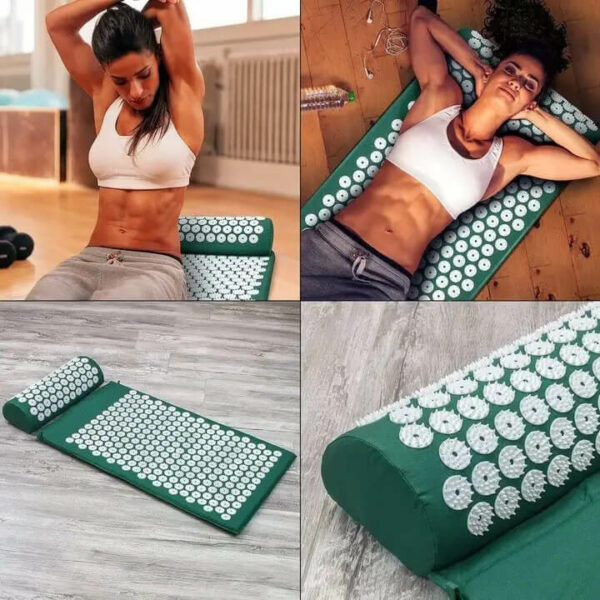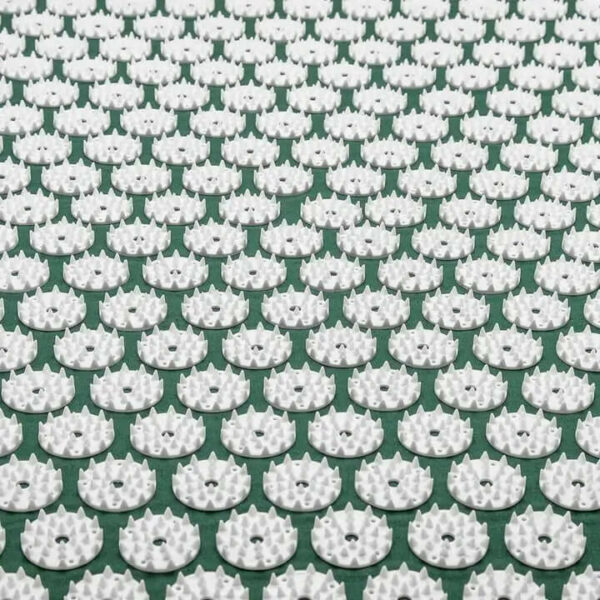 Acupressure Mat with Pillow – for effective pain relief
European product
Our products are entirely made in Europe, only from certified materials, with respect to the principles of sustainable production.
Antiallergic materials
All materials used in the production of our products are 100% hypoallergenic.
Safe and convenient shopping
We Trusted Shop certified which means, that shopping in our store is completely safe. Feel free to check our customers' reviews.
The acupressure mat is an increasingly popular item of daily exercise. Acupressure comes from Asia, a method of treating various diseases and ailments, used in alternative medicine.
Thanks to over 1000 stimulation spikes, the mat effectively relieves back pain, neck pain, muscle tension and chronic ailments. It supports blood circulation and puts the body into a state of deep relaxation.
The stimulation spikes are made of non-toxic plastic material, naturally relieving pain.
The mat can be used during therapy as well as independently at home – just unfold it and lie on it! We recommend starting with short sessions, gradually increasing the time you lie down.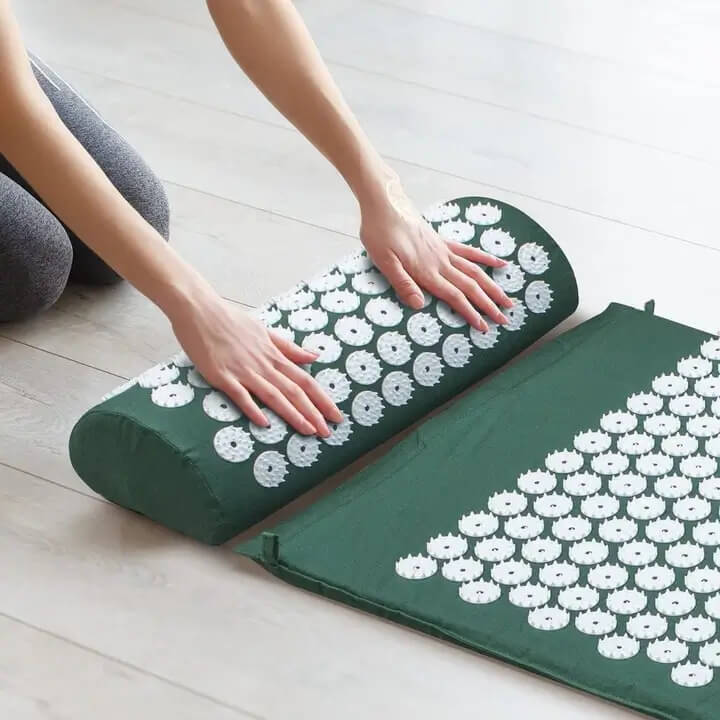 Key Information
Product details
The acupuncture mat is available in 4 color variants.
The mat is equipped with over 1000 compression spikes made of plastic.
It comes with a comfortable head pillow.
Manufactured in Europe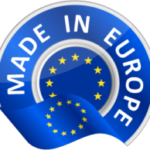 Contraindications
The mat should not be used by people suffering from dermatological diseases or coagulation disorders. People after a heart attack, pregnant or during an infection should consult their doctor before use.
Dimensions of the mat
Length – 40cm
Width – 32cm
Thickness – 4cm
Shipping and payment information
Transport by UPS courier service
1-2 working days
Production time
5-10 working days
In our online store you can conveniently pay via:
Pay-Pal Express
Debit Card