European product
Our products are entirely made in Europe, only from certified materials, with respect to the principles of sustainable production.
Antiallergic materials
All materials used in the production of our products are 100% hypoallergenic.
Safe and convenient shopping
We Trusted Shop certified which means, that shopping in our store is completely safe. Feel free to check our customers' reviews.

"They're so heavy they mimic a lover's embrace to help you nod off, our wakeful writer snuggles up."
"If you suffer from anxiety, feel extra stressed (who doesn't lately?) or you're simply looking for a better night's sleep, a weighted blanket could be a good place to start."

"Weighted blankets are nothing new. Children on the autism spectrum and anxious elderly people have enjoyed their cocooning effect for some time. "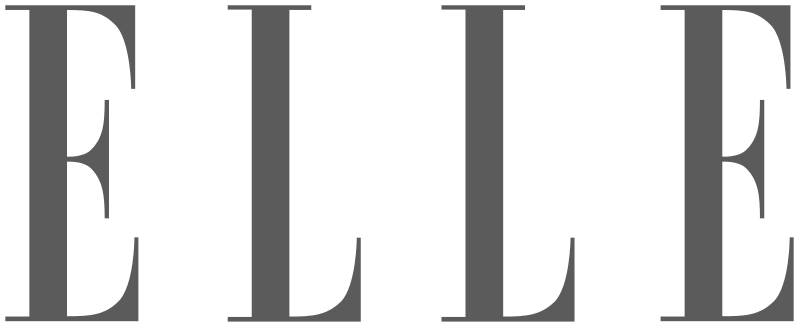 "It comes as no surprise that many are relying on weighted blankets to simply achieve a good night's sleep."

"Weighted blankets are sold to the insomnia crowd, but are also often recommended to children with autism, as a means of helping them sleep."
Properties of the Basic Gravity® Blanket
Effect
A high-quality weighted blanket with a removable cover helps with stress, anxiety and sleep disorders. The weight is distributed evenly over the entire body and creates a deep gentle pressure that allows you to relax and sleep better.
Weight
We recommend choosing a weighted blanket that is approximately 10-15% of its user's bodyweight. If you are between two weight classes, choose the heavier version.
Materials
The weighted blanket is filled with high-quality glass microbeads closed in small pockets. The Basic Blanket cover is made of cotton on both sides, available in white or grey.
A versatile weighted blanket
Advantages of the Basic Gravity® Blanket
You can easily change the cover thanks to the loops
Stability thanks to glass microbeads
Helpful with sleep problems
Helpful in the fight against excessive stress and anxiety
The perfect model for beginners and for the undecided! As with the Gravity Blanket, the outer cover is connected to the insert with 12 loops. The cotton cover is available in two colors – white and grey. Discover the advantages of the Basic Gravity Weighted Blanket!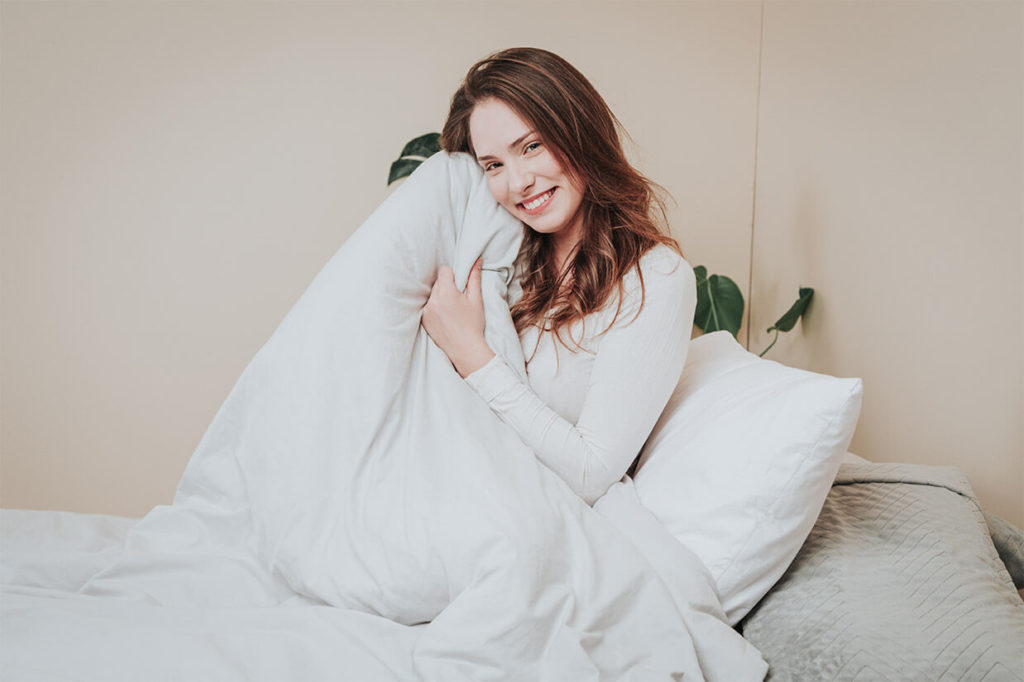 Better sleep
Weighted blankets have a relaxing effect on our body and help us fall asleep faster. Covering yourself with it promotes the release of the sleep hormone melatonin. Better sleep has a positive effect on everyday life and work.
Less stress
Therapeutic weight helps your body and mind to turn off and relax after a stressful day. The pressure of the blanket lowers the level of cortisol (the so-called stress hormone). Under its influence, the muscles and nervous system relax.
Better mood
Using a weighted blanket can help your body shut down faster and enter recovery mode. Weight affects the muscles, tendons and joints.
Replaceable Basic outer cover made of cotton on both sides
Weighted blanket (insert)
The insert is made of 100% cotton.
Filling
The filling is made of 32% polyester and 68% cotton
Glass microspheres
The filling contains high-quality fine-grained glass beads in small chambers that give the blanket the necessary weight.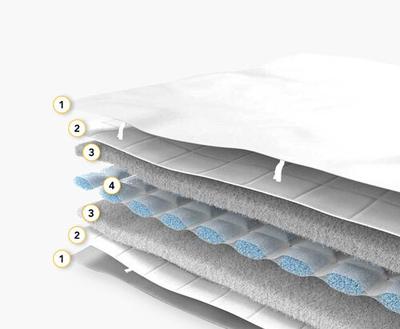 Relaxation through deep pressure stimulation
Science and weighted blankets
The deep pressure created by the therapeutic weight of our blankets relaxes joints, muscles and tendons. This effect is also known as "Deep Pressure Stimulation". It's because of its gentle but potent and even pressure that is applied to the body. This helps you relax both physically and mentally. Our body awareness improves. In addition, it causes the release of the serotonin hormone, and at the same time lowers the level of cortisol (the stress hormone). Deep pressure signals the body to feel safe and confident.
Best quality from Europe
The Gravity® weighted blanket is made exclusively in Europe, the cotton used is certified and comes from sustainable plantations. The tiny stainless steel balls inside the blankets are manufactured in Europe in a perfectly safe environment.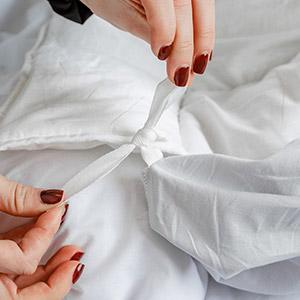 Key Information
Product details
Weighted blankets help with problems with falling asleep, insomnia, stress, anxiety, as well as developmental disorders such as ADHD, Down syndrome, Asperger syndrome or autism.
The gentle weight provides a pleasant and nurturing feeling of well-being. The pressure of the blanket is evenly distributed over the body. You can now fall asleep peacefully or sit comfortably and relax on the couch. It makes fears and bad thoughts disappear and soothes the body, ensuring a good night's sleep.
The Basic Gravity® blanket is a great solution to start your adventure with weighted blankets
The blanket is available in two popular colors – white or grey
The Basic Gravity® weighted blanket cover is made of 100% cotton on both sides, thanks to which it is better breathable and is perfect especially on warm summer nights
The fabric has a European safety certificate (Oeko-Tex Standard 100)
The blanket is hand sewn in Europe
The structure of the Basic Gravity® Blanket
High-quality removable double-sided cover made of 100% cotton
Weighted blanket insert
The insert is made of 100% cotton.
Glass microbeads
The weighted insert of the blanket contains high-quality glass microbeads in small chambers that give it the necessary weight.
Filling
The filling is 32% polyester and 68% cotton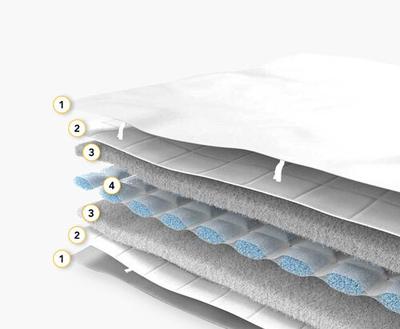 Size and weight
We sell Basic Gravity® blankets  in our shop in two sizes:
You can purchase blankets in the following weight options:
The weight of a weighted blanket should be approximately 10% of the person's weight using it. If the weight falls between two ranges, we recommend choosing the heavier blanket. Are you not sure what blanket weight to choose? Please use the table below:
| | 30 – 49 kg | 50 – 69 kg | 70 – 89 kg | 90 – 109 kg | 110+ kg |
| --- | --- | --- | --- | --- | --- |
| 135 x 200 cm | 4 kg | 6 kg | 8 kg | 10 kg | 12 kg |
| 155 x 220 cm | – | 6 kg | 8 kg | 10 kg | 12 kg |
How do I clean Basic Gravity® Blanket?
Both the cover and the weighted insert can be easily washed in the washing machine.
We recommend that you wash the Basic Gravity® Blanket cover at a temperature not exceeding 40°C, and the Gravity® blanket insert at a maximum temperature of 30°C.
Do not spin, alternatively select a low spin cycle.
The insert should not be tumble dried. After washing, hang up or spread out and leave until dry.
Do not iron the blanket.
Shipping and payment information
Transport by UPS courier service
1-2 working days
Production time
5-10 working days
In our online store you can conveniently pay via:
Pay-Pal Express
Debit Card