Therapy coat features
Handmade, high-quality therapy coat for better sleep and reduction of stress and anxiety.
The ideal weight of 5 kg calms the body and the nervous system throughout the day.
It can increase your wellbeing when worn during the day
A perfect alternative to your weighted blanket while traveling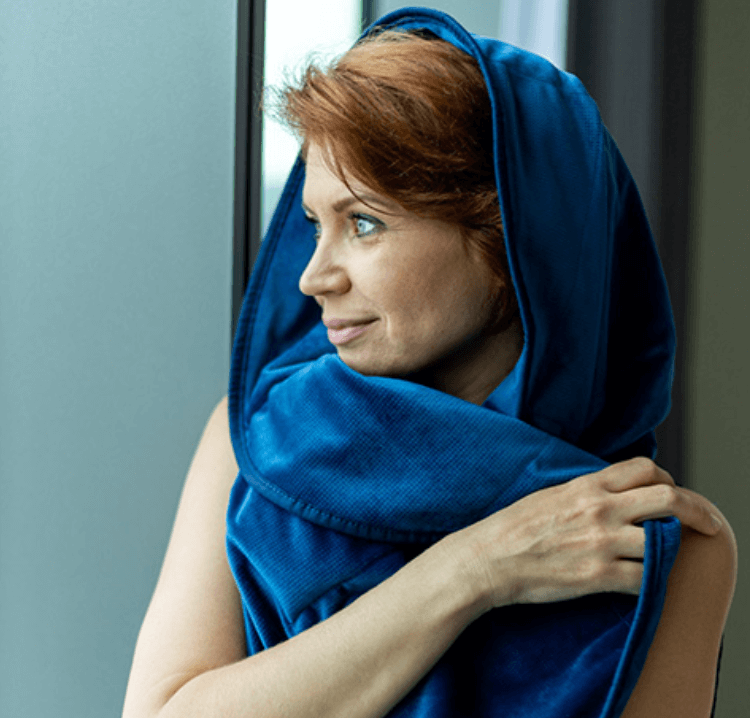 How is it made?
Outer coat This high-quality soft coat is made of velour and can be worn in every season. The inlay is made of a smooth, velvety material.
Inner layer The inner layer is made of 100% cotton.
Filling The filling consists of 32% polyester and 68% cotton.
Micro glass beads The weight is provided by small, high-quality beads that fill separate pockets.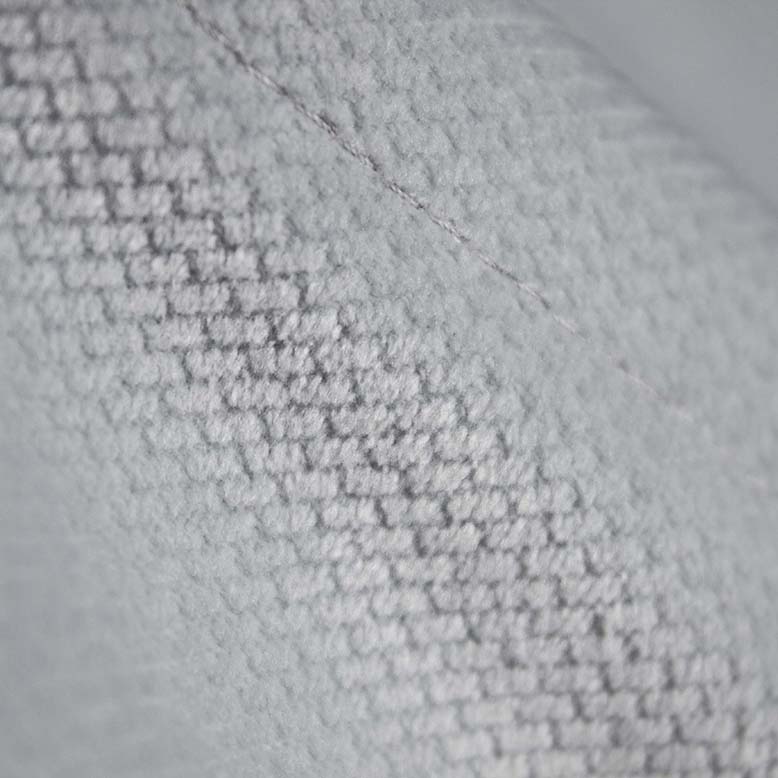 Product details
The therapy coat is an excellent means of reducing stress, tension and anxiety. The weight makes you feel at ease and secure. You will feel the comfort of the pressure all over your body while wearing the coat. Everyday tasks can be easily accomplished. You can either work or just relax. Your body will relax during the day and it will be much easier to fall asleep at night.
The weight of the coat can improve your wellbeing and make life more manageable. High-quality materials and handmade craftsmanship ensure that the coat will be your reliable daily companion. The coat is made of a soft velour fabric that can be machine washed at 30 degrees Celsius.
Best quality and made in Europe
The weighted coat is produced using high-quality, sustainable materials. The cotton used for this item is certified and comes from sustainable cultivation. The whole production process is located in Europe.