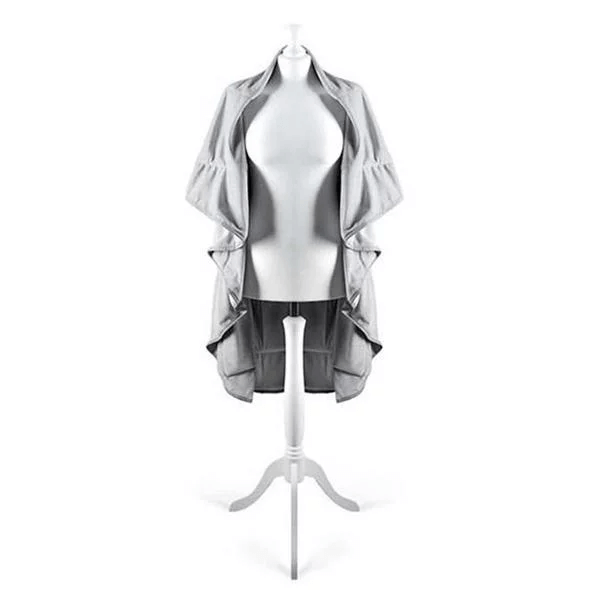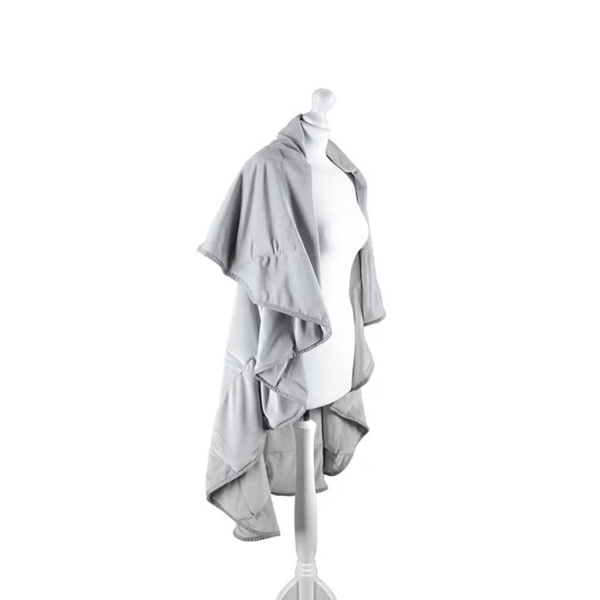 Gravity® Weighted Coat
European product
Our products are entirely made in Europe, only from certified materials, with respect to the principles of sustainable production.
Antiallergic materials
All materials used in the production of our products are 100% hypoallergenic.
Safe and convenient shopping
We Trusted Shop certified which means, that shopping in our store is completely safe. Feel free to check our customers' reviews.
The weighted coat is a great solution for problems with sleep, reducing excessive stress and tension. It gives you the feeling of a pleasant gentle pressure, similar to a hug. It can be worn all day long, which makes it a perfect complement to our weighted blanket.
Wearing a weighted coat during the day will relax your body and make it easier for you to fall asleep at night. The weight of the therapeutic coat, thanks to the stimulation of the nervous system, will improve your well-being and make sleep problems disappear. It will allow you to calm down and relax, which will greatly help to reduce the accumulated stress and anxiety.
Like our weighted blankets, the coat is also filled with glass microbeads that trigger the release of melatonin and serotonin in the body. The coat is multifunctional – you can work, rest and even travel in it. It's cut and weighted insert do not restrict your movements, so you feel at ease and comfortable. The modern design makes it look stylish.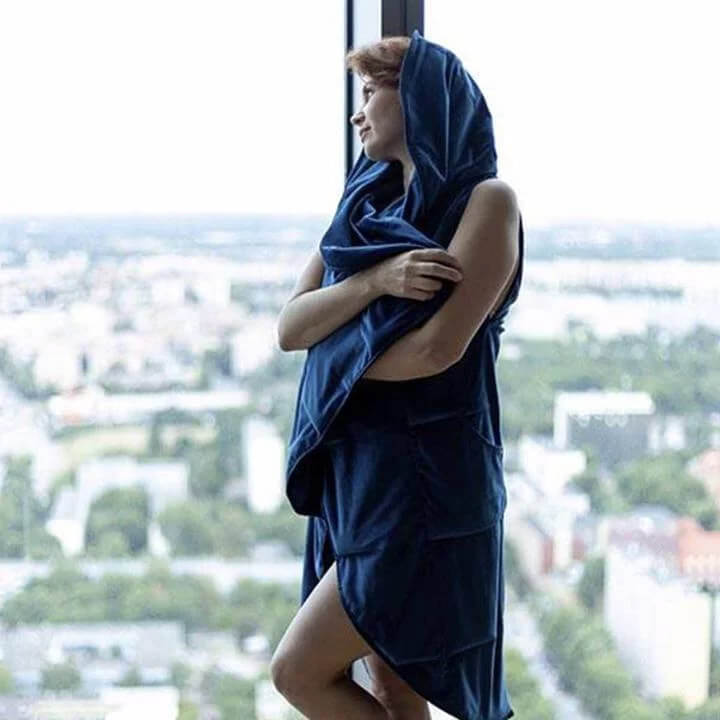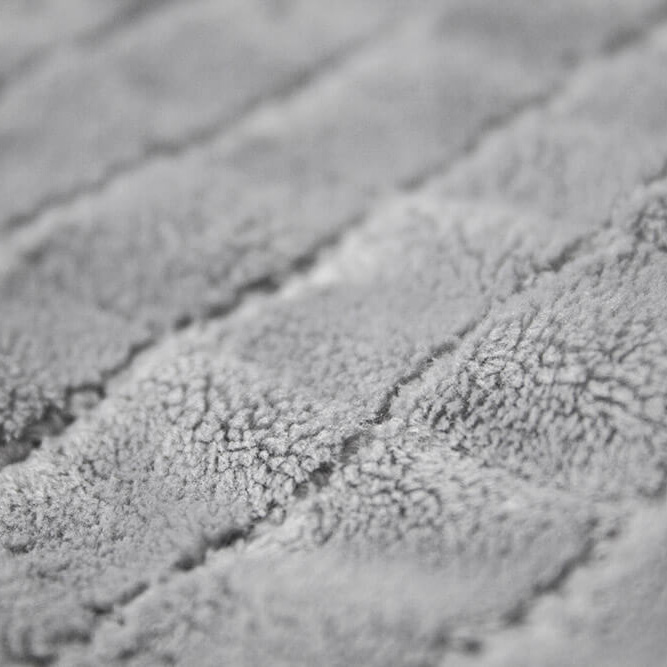 Best quality and made in Europe
The weighted coat is produced using high-quality, sustainable materials. The cotton used for this item is certified and comes from sustainable cultivation. The whole production process is located in Europe.
Key Information
Product details
Wearing our weighted coat is a great way to reduce sleep problems, stress, tension and anxiety.
The coat is available in two colors – grey and Poseidon blue.
The weight of the weighted coat is 5 kg. Wearing it makes you feel comfortable and safe. It has a calming effect on the body and nervous system.
Manufactured in Europe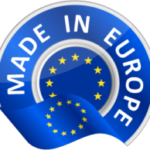 Construction of weighted coat
Outer coat – the high-quality, soft coat is made of velour and can be worn at any time of the year. The inner part is made of smooth cotton.
The inner layer – It is made of 100% cotton.
The filling consists of 32% polyester and 68% cotton.
Glass beads – the weight is provided by small, high-quality beads that fill the pockets.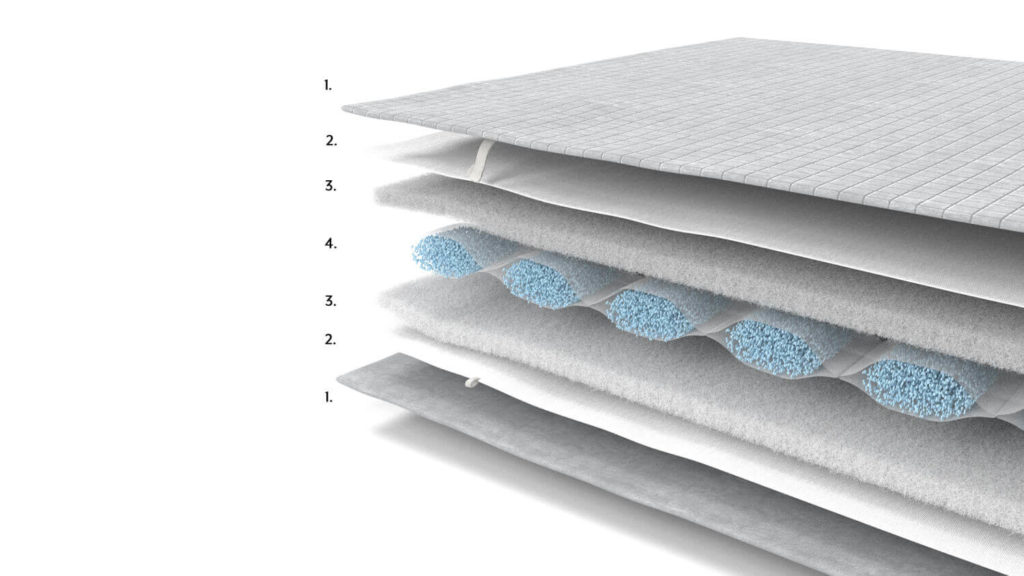 The weight of the weighted coat is 5 kg.
How do I clean the weight coat?
The weighted coat should be washed at 30°C.
Do not spin dry, or select a spin program at low speed.
It should not be tumble dried. After washing, hang up or spread out flat and leave until dry.
Do not iron.
Shipping and payment information
Transport by UPS courier service
1-2 working days
Production time
5-10 working days
In our online store you can conveniently pay via:
Pay-Pal Express
Debit Card