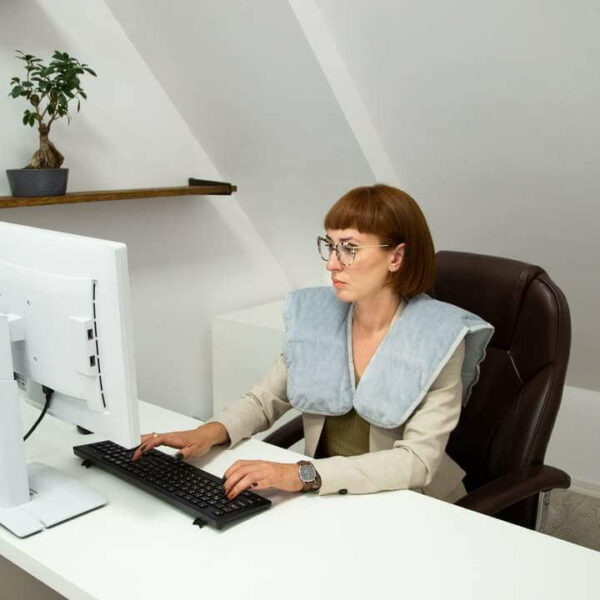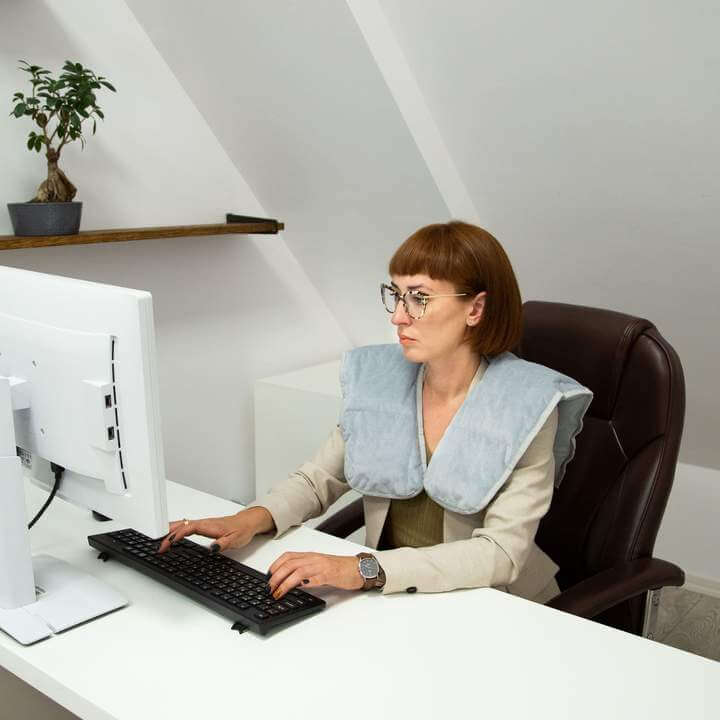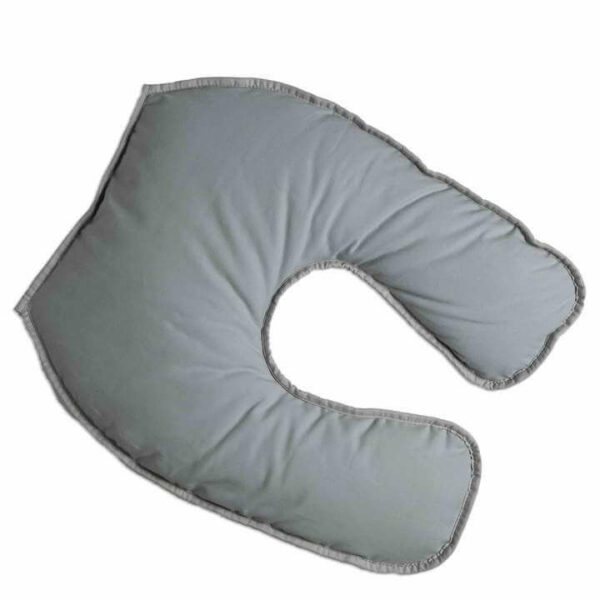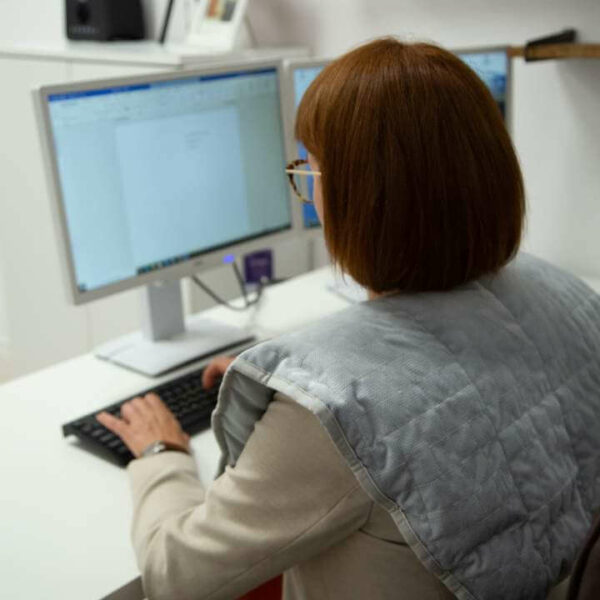 Weighted Neck Wrap – for adults and children
European product
Our products are entirely made in Europe, only from certified materials, with respect to the principles of sustainable production.
Antiallergic materials
All materials used in the production of our products are 100% hypoallergenic.
Safe and convenient shopping
We Trusted Shop certified which means, that shopping in our store is completely safe. Feel free to check our customers' reviews.
Who is the weighted collar made for?
Bent shoulders, bad posture, and pain in the shoulder area are just external signs of fatigue and all-day stress. Migraines and headaches are much more serious consequences of this condition.
The weighted collar that places a gentle pressure on the body is the best way to relieve tension in the shoulder area and relieve pain. It is made of high-quality soft fabrics. Thanks to the silicone lining, it adapts perfectly to the body.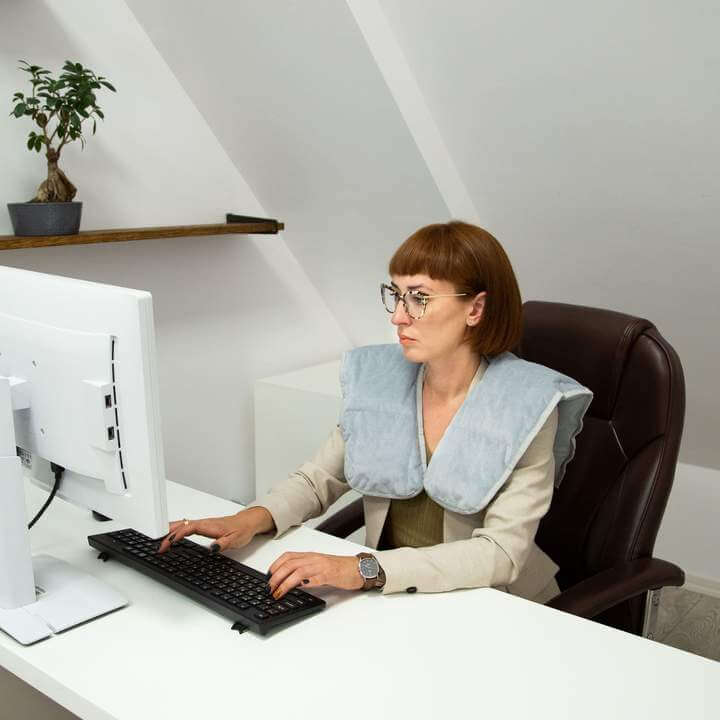 The weighted collar provides a pleasant body relaxation around the neck and shoulders. It also has a beneficial effect on our posture – it helps to keep an upright position. It will also help us to remember to maintain the appropriate posture, especially when we do not have a chair adapted to office work.
People experiencing constant stress can thus easily reduce its effects – muscle contractions around the shoulders and neck, headaches, hunched body, back pain.
Key Information
Size and weight
The weighted collar  is available in our store in 3 sizes:
40x50cm (weight 1kg) – for people weighing up to 20kg
50x60cm (weight 2kg) – for people weighing between 20-50kg
70x55cm (weight 3kg) – for people weighing more than 50kg
Structure
The weighted collar is made of two fabrics – it is trimmed with a soft and pleasant to the touch velveteen on the top, and 100% cotton on the underside.
The collar is filled with glass microbeads and a layer of insulation.
How to clean it?
The weighted collar should be washed at 30°C.
The collar should not be tumble dried. After washing, hang up or spread out and leave until dry.
Do not spin dry, or select a spin program at low speed.
Do not iron
Shipping and payment information
Transport by UPS courier service
1-2 working days
Production time
5-10 working days
In our online store you can conveniently pay via:
Pay-Pal Express
Debit Card