Therapy vest for children – relax with weight
Weighted vest for use in sensory integration therapy for children with impaired perception (ADHD, autism)
The weight of the vest on the upper body strengthens awareness and balance
Symptoms such as insomnia, anxiety and lack of concentration may be alleviated
You can change the weight of the vest yourself by using removable pads
Made of 100% cotton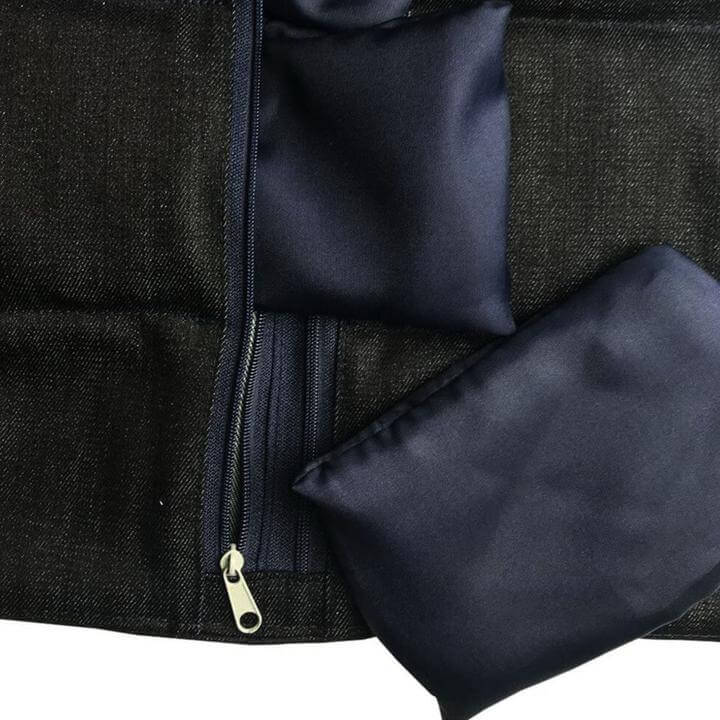 Product details
High-quality weighted vest intended for children and adults with impaired sensory integration, ADHD, internal anxiety and stress.
The vest greatly enhances body awareness, which allows for better relaxation and tranquillity.
It can be used at any time by adults working, reading, watching TV, or by children doing homework, playing or painting.
The weight of the vest can be adjusted individually by removing the pads from the vest.
Simple design for peace of mind and 100% perfect comfort.

How does it work
Through our senses, we constantly receive stimuli that are being organized, processed and classified by our brain. This causes the appropriate actions in the form of interactions and movements. If the processing of recorded information through sensory systems such as sight, taste, touch, hearing and smell is disturbed, it can result in learning difficulties, sleep disturbance, developmental delay, aggressiveness and many other problems. It is then called a sensory integration disorder that can be treated with appropriate therapies. The weighted vest is a tested child aid.