European product
Our products are entirely made in Europe, only from certified materials, with respect to the principles of sustainable production.
Antiallergic materials
All materials used in the production of our products are 100% hypoallergenic.
Safe and convenient shopping
We Trusted Shop certified which means, that shopping in our store is completely safe. Feel free to check our customers' reviews.
Lap pad features
High-quality lap pad for selective relaxation of the body parts
It has a soothing and grounding effect on stress and inner anxiety
Versatile use for children and adults, whether at work, playing or relaxing
Handcrafted from cotton and velvet for a pleasant feeling on the skin
Our recommendations for the lap pad based on body weight: 1 kg to 20 kg, 2 kg to 50 kg, 3 kg from 50 kg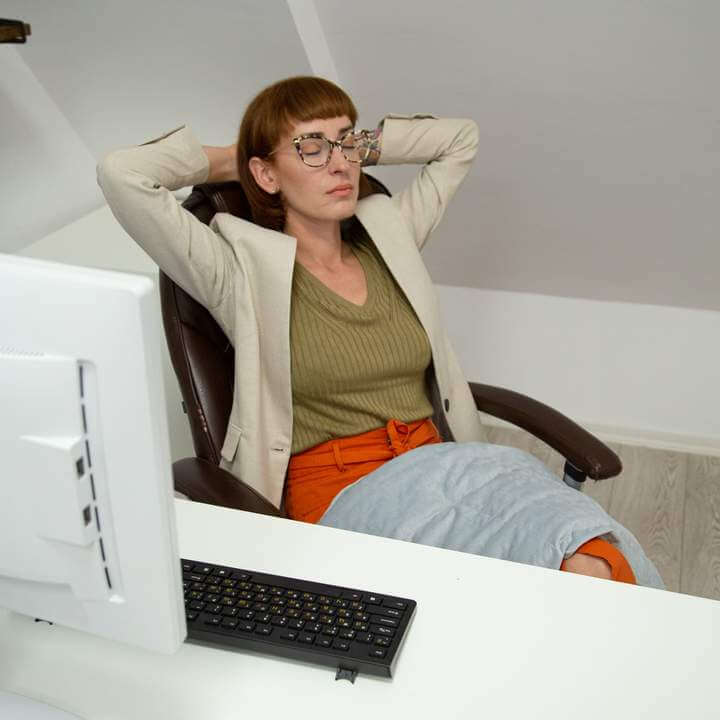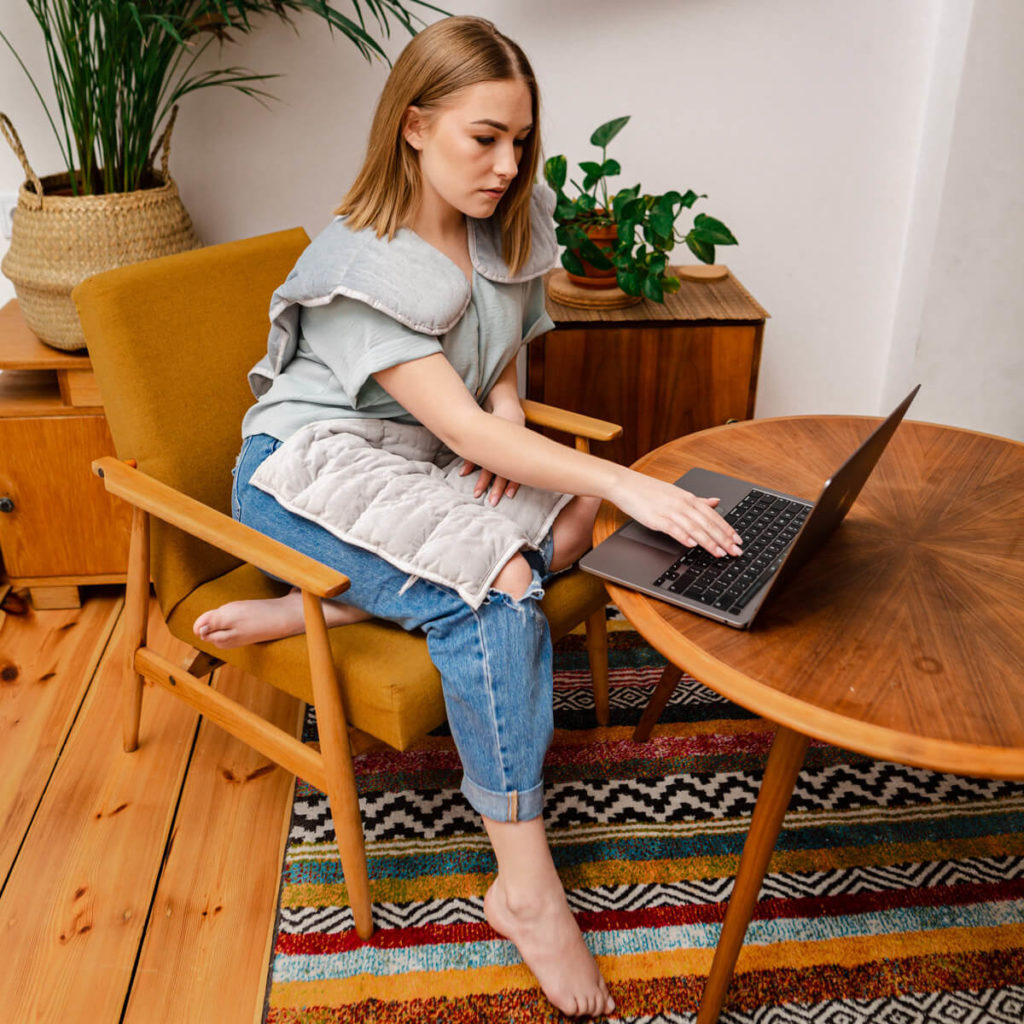 How does it work
The lap pad is a pillow filled with glass beads that exert deep pressure on the muscles and nerves. This allows certain parts of the body, such as the legs, to relax. The pad can be used at any time when stress and inner anxiety appear. The pad is especially suitable for sitting activities as it can simply be placed on the lap. Unlike a therapy blanket, a lap pad can be part of your daily activities, e.g. for children while playing, reading or for adults at work.
Key Information
Structure
The pillow is made of high-quality fabrics – it is trimmed with 100% cotton on the inside, and with a very pleasant to the touch velvet on the outside.
The filling of the weighted pillow is very similar to the blanket. In the middle there are glass microbeads that are evenly distributed over the entire surface and a warming cotton wool layer.
Size and weight
In our store, knee pads are available in three sizes:
30x40cm (weight 1kg) – for people weighing up to 20kg
40x50cm (weight 2kg) – for people weighing between 20-50 kg
50x70cm (weight 3kg) – for people weighing over 50kg
Shipping and payment information
Transport by UPS courier service
1-2 working days
Production time
5-10 working days
In our online store you can conveniently pay via:
Pay-Pal Express
Debit Card